The Online News Association would like to thank the following organizations for their support:
Diamond

Yahoo! Inc. is a leading global consumer brand and one of the most trafficked Internet destinations worldwide. Yahoo! is where millions of people go every day to see what is happening with the people and things that matter to them most. Yahoo! helps marketers reach that audience with its unique and compelling advertiser proposition. For more information, visit the Yahoo! press room or the company's blog, Yodel Anecdotal.
Platinum

CNN.com is the world's No. 1 destination for online and wireless news, garnering the greatest audience share among current events and global news sites. CNN.com provides consumers with the most enriching, immediate interaction with news anywhere, seamlessly combining articles, videos, images, interactive features and user-generated content. CNN.com's news video offering–both live and on-demand–is unparalleled on the Web. CNN.com's recent awards include an Edward R. Murrow award, a National Headliner award and three EPpy awards.

Marketwire is a full-service partner to communications professionals seeking top-tier news distribution, media management, multimedia and monitoring solutions. With a reputation for technology leadership, Marketwire offers innovative products and services such as Social Media 2.0, Enhanced SEO, Dashboard Mobile Financial, and Mediahub media management. Marketwire serves more than 8,000 clients worldwide through 19 offices on four continents. Visit us at Marketwire.com.
Gold

Gannett Foundation, a corporate foundation sponsored by Gannett Co., Inc., invests in the future of the media industry by supporting journalism education and training programs. Grants focus on the First Amendment and its responsibilities, technological advances in the industry, diversity in newsrooms and news coverage, encouraging people to enter the field of journalism, and providing innovative training for all journalists.
At Patch.com we're radically reinventing community journalism. Led by a management team of leaders in each of their respective fields, Patch is poised to become the largest pure-play local news and information platform employing hundreds of professional journalists–and we're always looking to hire bright new Patchers!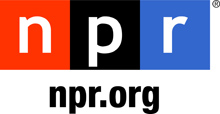 An award-winning, multimedia news organization, NPR collaborates with more than 880 independent public radio stations nationwide to create a more informed public – one challenged and invigorated by a deeper understanding and appreciation of events, ideas and cultures. NPR is also a leader in representation and technology development, assuring that the unique mission of nonprofit public media is preserved and grows.

Knight-Wallace Fellowship is designed to broaden perspectives, nurture intellectual growth, and inspire personal transformation. With no deadlines to worry about, you are free to explore the expanse of scholarship available at the University of Michigan. Multiplatform training features a "backpack" of equipment supplied to each Fellow to help tailor new techniques to individual demands. Full-time journalists in any media with five years experience may apply.

Since 1983, FRONTLINE has served as PBS' flagship public affairs series. On the Web, FRONTLINE streams an archive of over 90 full-length documentaries and hundreds of companion websites and online-only reports. From foreign affairs to family matters, social issues to criminal justice, politics to the press, FRONTLINE goes beyond the superficial sound bite to offer in-depth, intelligent examinations of contemporary life. The series has garnered every major journalism and broadcasting award, including 44 Emmy Awards, 25 Alfred I. duPont-Columbia Journalism Awards (including three Gold Batons), 13 George Foster Peabody Awards, 11 Robert F. Kennedy Journalism Awards, eight Television Critics Association Awards, seven Banff Television Festival Awards and two Edward R. Murrow Awards.
The Associated Press is the essential global news network, delivering fast, unbiased news from every corner of the world to all media platforms and formats. Founded in 1846, AP today is the largest and most trusted source of independent news and information. On any given day, more than half the world's population see news from AP.

Google's innovative search technologies connect millions of people around the world with information every day. Founded in 1998 by Stanford Ph.D. students Larry Page and Sergey Brin, Google today is a top web property in all major global markets. As part of its mission to make the world's information accessible and useful, Google is committed to helping journalism thrive. For more information about Google, visit www.google.com.
Silver
Phase2 Technology is a leading provider of adaptable web software solutions, application development, design, consulting, and management services. We specialize in solving unique business challenges in practice areas that include online news and publishing, public policy, open government and non-profit clients. We have expertise in a wide range of web technologies and best practices that help our clients to develop robust, scalable, secure, and easy-to-manage systems, including a specialization in open source software integration, the Drupal publishing platform and custom application development.

ESPN.com, a division of ESPN Inc., is the leading provider of sports on the Internet. ESPN.com, which is the central hub to a network of sites including ESPNdeportes.com, ESPNSoccerNet.com, Cricinfo.com, Racing-Live.com, Scrum.com, ESPNU.com, and many more, also works in conjunction with the Walt Disney Company's digital media and technology divisions.

The MSNBC Digital Network is a collection of powerful news brands that deliver compelling, diverse and visually engaging stories on any platform. Our world-class brands include msnbc.com, TODAY, NBC Nightly News, MSNBC TV, NBC Sports, EveryBlock and BreakingNews.com. We deliver the best in breaking news, original journalism, lifestyle features, commentary and local updates down to the block level.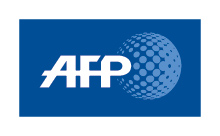 Agence France-Presse (AFP) provides a truly global perspective on the events shaping our world. We offer multimedia services in 8 languages, specially designed for web and mobile platforms.

American University's School of Communication is a laboratory for professional education, communication research and innovative production in the fields of journalism, film and media arts, public and political communication and international media, working across media platforms and with a focus on public affairs and public service.

USA TODAY is a multi-platform news and information media company. Founded in 1982, USA TODAY's mission is to serve as a forum for better understanding and unity to help make the USA truly one nation. Today, through its newspaper, website and mobile platforms, USA TODAY connects readers and engages the national conversation. USA TODAY, the nation's number one newspaper in print circulation with an average of more than 1.8 million daily, and USATODAY.com, an award-winning newspaper website launched in 1995, reach a combined 5.9 million readers daily. USA TODAY is a leader in mobile applications with more than five million downloads on mobile devices. The USA TODAY brand also includes USA TODAY Education and USA TODAY Sports Weekly. USA TODAY is owned by Gannett Co., Inc. (NYSE: GCI).

The University of Southern California Annenberg School for Communication & Journalism is a leader in communication, journalism, public diplomacy and public relations education. With more than 80 full-time faculty, USC Annenberg offers doctoral, graduate and undergraduate degrees, and programs for working professionals. The school emphasizes innovation, leadership and entrepreneurship, drawing upon the resources of a networked university in the media capital of the world.
Bronze

The Public Insight Network from American Public Media is a nationally recognized platform for connecting enterprising journalists with a growing and diverse network of 100,000 knowledgeable sources, and with each other. From Seattle to Miami, New York to L.A., more than two dozen newspapers, investigative non-profits, public media newsrooms and journalism schools have embraced the Public Insight Network model.

SAXOTECH helps media companies meet current and future challenges in the media landscape by providing cost efficient solutions for new business models based on multimedia, multichannel consumer interaction. Our solutions are used to plan, create, edit, design and publish content as well as drive online directories and serve display advertising through multiple channels. Today, SAXOTECH's solutions are in use by more than 600 news organizations around the world.
Exhibitors

News21.com allies nearly 100 top students from 12 universities exploring digital approaches to in-depth journalism. Part of the Carnegie-Knight Initiative on the Future of Journalism Education, News21 has 60-plus richly integrated, innovative multimedia packages, available to any publisher for free. Available projects emphasize ways America is changing, especially among veterans, youth, immigrants, elderly, prisoners, the poor, etc. Contact news@news21.com.
Demand Media Studios is the creative arm of Demand Media, Inc. and is responsible for creating thousands of engaging and informative articles for some of today's leading online brands. Demand Media Studios offers an exciting avenue for freelance writers to earn a reliable paycheck and be published on sites like USAToday.com, LIVESTRONG.com, AJC.com and eHow.com.

Inform drives traffic, engagement, and revenue. Our technology instantly tags content linking people and things to related media. These tags can be brought together/organized in real-time to create an endless number of relevant topic pages for consumers and advertisers. Inform is easy to integrate and use – no separate CMS or extra work. We enable you to do more with less.
Intersect brings together two major concepts – storylines and intersections – to make sharing on the Web more interesting, more enjoyable and more powerful. Since the dawn of the social media era, journalists have been looking for a way to reinforce their personal brands in conjunction with their professional bylines. Intersect invites ONA attendees to learn more about a new storytelling platform where you can make a richer connection with your readers by sharing more about who you are, where you came from and where you are headed. For more information, visit www.intersect.com or check out the press guide.

Want to learn how to use the latest social media tools and build a bigger following? Interested in deep web searches, covering the backchannel or learning a range of new digital platforms? The Kiplinger Program provides social media training to midcareer journalists, business leaders, governments and professionals from a range of fields.
The Knight Fellowships selects 12 U.S. and eight international journalists each year. Leveraging the vast resources of Stanford University and Silicon Valley, they explore ways to revitalize journalism — as well as themselves. Through rich interactions with entrepreneurs, academics and journalists from around the world, they become part of an ambitious program to advance journalism innovation, entrepreneurship and leadership.

Lingospot provides online editors with the time and piece of mind they need to unleash their creativity. Our hosted software products automate the aggregation, curation and filtering of content and the creation of dynamic, self updating pages, hence freeing up editorial time to focus on creating and identifying the best content that expresses a site's unique editorial viewpoint.
Mobiletech is a leading worldwide supplier of solutions to enable the mobile web. The Mobiletech Mobile Web Platform covers all the tools and elements needed to enable an engaging presence on the mobile web and removes the technical complexity of delivering content to multiple devices, browsers and networks. Customers range from major media companies to brands and global corporations.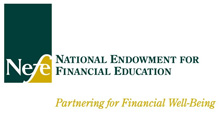 The National Endowment for Financial Education® (NEFE®) is an entirely independent, nonprofit foundation committed to helping Americans gain the knowledge and skills necessary to achieve their financial independence. NEFE works with journalists from all disciplines to encourage stronger and more effective business and personal finance reporting by providing useful features, practical financial tips and access to informative research.

NewsCred is a global content distribution platform. We help content producers generate new outlets of revenue by allowing them to syndicate content via our API. For publishers, we provide an alternative source of premium content to reduce costs. Publishers use our platform and curation tools to create rich multimedia experiences for web and mobile, increasing ad inventory and sponsorship revenue.

The Online Media Legal Network (OMLN) is a free legal referral service based at Harvard Law School that connects qualifying online journalism ventures and digital media creators with lawyers willing to provide legal services on a pro bono or reduced-fee basis. Lawyers participating in the network can assist qualifying clients with a broad range of legal issues, including business formation and governance, copyright licensing and fair use, access to government information, pre-publication review of content, and representation in litigation.

Perfect Market helps newspapers, magazines, broadcasters and other online publishers grow their revenue by serving highly relevant content to previously under-served audiences. Perfect Market's proprietary technology provides publishers with revenue relevancy tools that help them create, distribute and monetize their content more effectively online. The company's end-to-end platform drives traffic to high-value, original content through search optimization and social media. In addition, by aligning reader intent, content and advertising, the company's patented technology platform dramatically improves the revenue performance of the pages. Perfect Market accomplishes this while fully complementing existing marketing and advertising programs.
The Poynter Institute, standing for journalism and strengthening democracy, is dedicated to teaching and inspiring journalists and media leaders by promoting excellence and integrity in the practice of craft. Carrying forward Nelson Poynter's belief in the value of independent journalism. NewsU extends its mission as a school for journalists, future journalists and teachers of journalism, as Poynter's e-learning project.
RFE broadcasts uncensored news and information in 28 languages to countries where a free press is either banned by the government or not fully established. Distributed on radio, television, the Internet and in print, RFE content is enjoyed by an audience of 18 million people each week in 21 countries including Iran, Iraq, Afghanistan, Pakistan and Russia.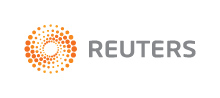 Reuters, the news and media division of Thomson Reuters, is the world's largest international multimedia news provider touching more than 1 billion people a day. Reuters provides unbiased business, financial, national and international news to professionals via Thomson Reuters desktops, the world's media organizations, as well as directly to affluent business professionals through Reuters.com and other digital platforms.

Webbmedia Group is an award-winning international digital strategy consultancy that offers mobile, platform, social and emerging tech/media strategic services and workshops to Fortune 500 companies, media organizations, mid-sized businesses, governments and universities worldwide. We know what's on the technology horizon and deliver you that knowledge to prepare for the future. WebbmediaGroup.com and Knowledgewebb.net.