The ONA10 Job Fair is sponsored by the Gannett Foundation.
Gannett Foundation, a corporate foundation sponsored by Gannett Co., Inc., invests in the future of the media industry by supporting journalism education and training programs. Grants focus on the First Amendment and its responsibilities, technological advances in the industry, diversity in newsrooms and news coverage, encouraging people to enter the field of journalism, and providing innovative training for all journalists.
---

American Public Media, a nonprofit organization, is the largest owner and operator of public radio stations and a premier producer and distributor of public radio programming in the nation. Nearly 800 stations reaching 16 million listeners carry our programs each week. American Public Media is the parent organization for Minnesota Public Radio, Southern California Public Radio and Classical South Florida.
American University's School of Communication is a laboratory for professional education, communication research and innovative production in the fields of journalism, film and media arts, public and political communication and international media, working across media platforms and with a focus on public affairs and public service.
Today's AOL is like a brand new company, one that's radically redefining the world of online communications. Our leadership and innovation are transforming how people around the globe connect with information, entertainment and one another. We want the internet to be a better, more useful, more engaging place for everyone. So we're applying our efforts to producing top-shelf digital content, products and services that beat the best of what's out there. In fact, you're probably more familiar with our products than you know, as we own and operate more than 80 websites – including PopEater, DailyFinance, Moviefone, FanHouse, Engadget and PoliticsDaily – with more than 3500 contributors, including 12 Pulitzer Prize winners.
The Associated Press is the essential global news network, delivering fast, unbiased news from every corner of the world to all media platforms and formats. Founded in 1846, AP today is the largest and most trusted source of independent news and information. On any given day, more than half the world's population see news from AP.
BBC World News America airs weeknights at 7:00 p.m. ET/PT on BBC AMERICA and the 24-hour global BBC World News channel. Anchored by Matt Frei from the BBC's Washington DC bureau, each evening BBC World News America delivers in-depth reports on the major international and U.S. news of the day.  Special packages from the BBC's expert correspondents go beyond the headlines to provide context and analysis on the national and international events that shape our increasingly complex world.  And from the DC studio, Matt interviews newsmakers of the day and leads roundtable discussions featuring expert opinion from commentators and major players.

Few organizations can keep up with the fast-paced, 24/7 nature of today's media coverage; even fewer can claim to have helped shape it. Bloomberg is the leading global provider of financial data, news and analytics. Bloomberg provides real-time and archived financial and market data, pricing, trading, news and communications tools to corporations, news organizations, financial and legal professionals and individuals around the world. Bloomberg is creating a new web-based information product that will report on, analyze and quantify the impact of government actions on business and industry. It will bring the same unparalleled level of fact-based, objective reporting and analysis to policymaking as it has provided to the financial community for the past 27 years.

Columbia's master's programs provide journalists with a unique opportunity to hone and deepen their journalistic abilities at any point in their careers. Our mission is to give students the tools that will help them over the long term as journalists. These include intensive individual coaching in writing and reporting provided by the nationally renowned journalists on our faculty. They train students in journalistic techniques; familiarize them with all forms of journalistic media; teach them the history of our profession; and introduce them to the substance of complicated subjects that can't be understood through simple intuition. For more information about our programs and scholarship opportunities, visit our website at www.journalism.columbia.edu.

Cox Media Group, Inc., a subsidiary of Atlanta-based Cox Enterprises, is an integrated broadcasting, publishing and digital media company that includes the national advertising rep firms of Cox Reps. With $1.8 billion in revenue, the company operations include 15 broadcast television stations and one local cable channel, 86 radio stations, four metro newspapers and more than a dozen non-daily publications, and more than 100 digital services. Additionally, CMG owns and operates Valpak, one of the leading direct marketing companies in North America. For more information about Cox Media Group, please check us out online at www.coxmediagroup.com.

The Master of Arts degree in journalism at CUNY's Graduate School of Journalism is an intensive, three-semester program designed to prepare gifted graduate students for a wide variety of careers in the field of journalism. This full-time program offers students a course of study that is both broad and deep, emphasizing the eternal verities of the journalistic profession while providing ample opportunities for specialization. There can be no more dynamic environment in which to learn and work than New York City. The city is the media capital of the world, and the Graduate School of Journalism is situated in its very heart.

Demand Media Studios is the creative arm of Demand Media, Inc. and is responsible for creating thousands of engaging and informative articles for some of today's leading online brands. Demand Media Studios offers an exciting avenue for freelance writers to earn a reliable paycheck and be published on sites like USAToday.com, LIVESTRONG.com, AJC.com and eHow.com.
Since 1983, FRONTLINE has served as PBS' flagship public affairs series. On the Web, FRONTLINE streams an archive of over 90 full-length documentaries and hundreds of companion websites and online-only reports. From foreign affairs to family matters, social issues to criminal justice, politics to the press, FRONTLINE goes beyond the superficial sound bite to offer in-depth, intelligent examinations of contemporary life. The series has garnered every major journalism and broadcasting award, including 44 Emmy Awards, 25 Alfred I. duPont-Columbia Journalism Awards (including three Gold Batons), 13 George Foster Peabody Awards, 11 Robert F. Kennedy Journalism Awards, eight Television Critics Association Awards, seven Banff Television Festival Awards and two Edward R. Murrow Awards.


The Master of Professional Studies in Journalism graduate-degree program at Georgetown University immerses students in the real world of twenty-first century reporting. Our faculty members are seasoned journalists from leading print, national broadcast, and digital media. Strategically located in Washington DC, the program fuses traditional journalism and new media. Our mission: to provide students with the knowledge necessary to succeed in the digital world, as well as the enduring journalistic skills of careful, patient reporting, sophisticated storytelling, and sound, ethical judgment.
Want to learn how to use the latest social media tools and build a bigger following? Interested in deep web searches, covering the backchannel or learning a range of new digital platforms? The Kiplinger Program provides social media training to midcareer journalists, business leaders, governments and professionals from a range of fields.

Mashable is a news site that covers the companies, products, people and trends that are shaping the digital world. Founded in 2005, Mashable is headquartered in New York City and employs a full-time global staff of 25 talented professionals on its editorial, business and development teams, with a network of guest writers and paid contributors. The company has won numerous awards for its coverage of the social media and technology space, including most recently, three Webby Awards in 2010. With a strong emphasis on quality content, Mashable also has syndication deals with a number of top media properties, including CNN, Yahoo, Forbes and ABC News. Mashable's growing audience includes more than 8.5+ million unique monthly visitors, 2+ million Twitter followers and 200,000+ Facebook fans.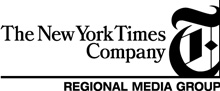 The New York Times Company, a leading media company with 2009 revenues of $2.4 billion, includes The New York Times, the International Herald Tribune, The Boston Globe, 15 other daily Newspapers and more than 50 Web sites, including NYTimes.com, Boston.com and About.com. The Company's core purpose is to enhance society by creating, collecting and distributing high-quality news, information and entertainment.
An award-winning, multimedia news organization, NPR collaborates with more than 880 independent public radio stations nationwide to create a more informed public – one challenged and invigorated by a deeper understanding and appreciation of events, ideas and cultures. NPR is also a leader in representation and technology development, assuring that the unique mission of nonprofit public media is preserved and grows.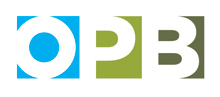 OPB is a trusted source of local journalism in the Pacific Northwest. We are the hub of a community that thrives on dialogue, public involvement, respect and love for this place we call home. We create local content on multiple platforms. We develop new ways to engage people through media. And we do it all with an Oregon style and perspective. We have won the Silver Baton from the Columbia University-Alfred I. duPont Awards and a George F. Peabody Award in the last two years, and are looking to build on that record of quality journalism as we expand further into online news.
We're Patch.com, a company that's radically reinventing community journalism. Patch is founded on two core principles: that news matters in towns across the country and that we can create a successful business model to sustain it. Even as many newsrooms have been downsized or shut down, Patch is investing significantly to create news sites to produce meaningful daily and enterprise journalism and pioneer new forms of storytelling to serve our communities using our dynamic platform. We have won acclaim in the industry and coverage in The New York Times, Forbes Magazine, Bloomberg, NPR's "Talk of the Nation," "The News Hour with Jim Lehrer," and numerous industry blogs and Web sites. We've recently also announced Patch.org, a new initiative that will allow us to collaborate with local foundations and journalism schools to cover underserved communities.

PBS NewsHour is one of the most trusted news programs on television. On-air and online, we're your hub of news & public affairs reporting on PBS.
USA TODAY is a multi-platform news and information media company. Founded in 1982, USA TODAY's mission is to serve as a forum for better understanding and unity to help make the USA truly one nation. Today, through its newspaper, website and mobile platforms, USA TODAY connects readers and engages the national conversation. USA TODAY, the nation's number one newspaper in print circulation with an average of more than 1.8 million daily, and USATODAY.com, an award-winning newspaper website launched in 1995, reach a combined 5.9 million readers daily. USA TODAY is a leader in mobile applications with more than five million downloads on mobile devices. The USA TODAY brand also includes USA TODAY Education and USA TODAY Sports Weekly. USA TODAY is owned by Gannett Co., Inc. (NYSE: GCI).
Located on the campus of the University of Southern California in the heart of Los Angeles, USC Annenberg is a full service school of journalism and communication in a networked campus environment. The School's mission is to educate and empower the next generation of practitioners, leaders and critical thinkers in journalism, communication, public diplomacy, and public relations and to advance knowledge in the public interest and multi-media literacy.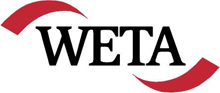 WETA is the leading public broadcasting station in the nation's capital and one of the top producing stations in public television. Founded in 1961, WETA is dedicated to producing and broadcasting programs of intellectual integrity and cultural merit that recognize viewers' and listeners' intelligence, curiosity, and interest in the world around them. As an independent and not-for-profit public broadcaster and producer, WETA provides its viewers and listeners with high-quality, compelling programs and serves a broad community with educational projects and web-based initiatives. WETA television broadcasts four digital channels: WETA TV 26, WETA HD, WETA Create and WETA Kids. On radio, Classical WETA 90.9 FM is the exclusive home of classical music in Greater Washington.
Youth Radio/Youth Media International, a Peabody Award-winning production company, is launching a groundbreaking media property powered by creative, culturally diverse young adults (18-34) serving as producers, reporters, bloggers, and engaged audiences. We are the nation's premier producer of youth-generated content, with broadcast and online outlets including National Public Radio, The Huffington Post, San Francisco Chronicle, CBS networks and the BBC.
Yahoo! Inc. is a leading global consumer brand and one of the most trafficked Internet destinations worldwide. Yahoo! is where millions of people go every day to see what is happening with the people and things that matter to them most. Yahoo! helps marketers reach that audience with its unique and compelling advertiser proposition. For more information, visit the Yahoo! press room or the company's blog, Yodel Anecdotal.